Games of the Week: July 23-29, 2012.
Both of the NBA's summer leagues have concluded (with my Warriors going 5-0 in Vegas!), and the NBA finals are a distant memory. That should do it for basketball, right?
Wrong! As Kevin Durant stated (and Nike advertised) during the bleak days of the 2011 lockout: Basketball never stops. And he's right. There's
plenty
of ball being played during this offseason. It's just not always being played by NBA players, and not always on network television.
But never fear, dedicated Diss link-clicker. The Games of the Week feature is flexible. We will lead our horses to the water that is clandestine offseason basketball, and force them to drink that muddy-but-still-wet water.
Games of the Week: Basketball Never Stops edition. Three offerings on the week. Let's get to it.
Tuesday: Team USA versus Spain (1:30 PM PST, ESPN3)
As we learned last night against Argentina, Team USA is vulnerable to national squads that (1) have NBA players, and (2) have played extensively together. It took strong efforts from the entire team to put down an Argentinian squad that featured Manu Ginobili, Luis Scola and Carlos Delfino. The Spanish squad -- who Team USA faced off against in a memorable Gold medal match back in 2008 -- will likely pose a greater challenge than the Argentinians. Even without Ricky Rubio, the Spaniards trot out a lineup that would probably win 55 games in the NBA. They're led by the Gasol brothers up front, and flanked by Serge Ibaka and Juan Carlos Navarro (who briefly played with the Grizzlies). They feature a talented guard corps as well, with Jose Calderon, Rudy Fernandez and Diss favorite Sergio Llull. And their non-NBA players are deadly as well, with Victor Claver and Victor Sada ready to play big roles off the bench.
If you are a fan of the USA, you must hope that the boys in red and blue stay out of foul trouble. Team USA's big men have found themselves in almost constant foul trouble since pre-Olympic friendlies began. If Team USA loses Tyson Chandler and Kevin Love early to foul trouble, they'll have to go small against a team featuring the Brothers Gasol. Given how skilled Marc and Pau are (and how much fun will it be to see them playing together?) this will not bode well for Freedomlandia.
In any case, this should be a very fun game, and one that should not be missed.
Wednesday: Houston Defenders (TX) versus Boo Williams (VA) (1:30 PM PST, ESPN3)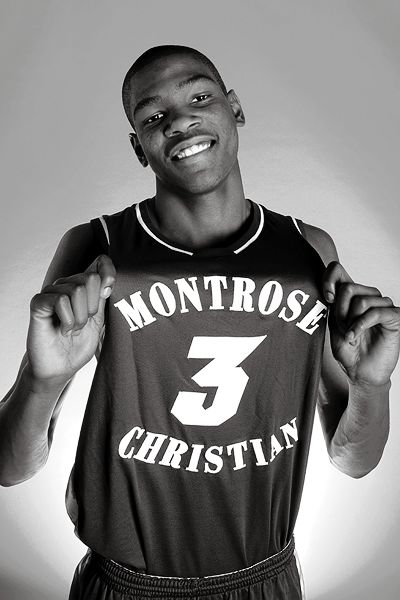 The Amateur Athletics Union (AAU) is one of the most beloved and reviled institutions in all of sports. While players fondly recall (and staunchly defend) their days flying around the country with other high-level amateur athletes, playing elite teams in far flung corners of the country, coaches, parents and bloggers bemoan the time commitment and culture of AAU basketball. Regardless of how AAU basketball is perceived, this is the first opportunity for future professional players to engage with similarly-abled individuals both in the United States and abroad, and get a small taste of what it's like to make a living playing sports. This, in many ways, is the Bar Mitzvah for the highly-paid ballers of the future, and the alumni lists for both the Houston Defenders and Boo Williams is extremely impressive. This will be an interesting glimpse into the world of professional basketball, six years before these players are even eligible to declare for the draft. In particular, pay attention to the Defenders' Aaron and Andrew Harrison; twin brothers who run the Defenders' backcourt, and at age 14, look like surefire NBA guards.
Thursday: AAU DI 8th Grade Championship (11:30 PM PST, ESPN3)
Check out the video above. This is from the AAU DI 8th Grade championship from last year.
These 14 year olds are huge.
And what's more?
They're fucking good.
The guy getting interviewed in the video was offered two Division I scholarships
on the spot
after his performance in this game. And he's
14 years old
, in case you forgot.
In the immortal words of Skee-Lo, "I wish I was a little bit taller...er."